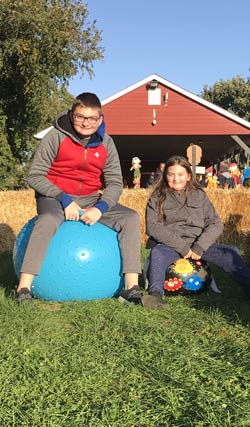 'Tis the Season…to Prepare!
Fall and winter mean hot cider and pumpkin lattes, toasted marshmallows, hayrides, sleigh rides…and extra measures to manage risks for member agencies. "This time of year, members need to think about special precautions for agency events," says Mary Pedersen, PDRMA Risk Management Consultant. "It gets darker earlier, and cold weather means increased slip, trip and fall hazards, among other risks. Planning outdoor events safely in fall and winter takes advance planning, including coordinating with local emergency services."
One good example of seasonal readiness is Bourbonnais Township Park District's Sleepy Hollow fall event. "Our Night in Sleepy Hollow is a four-night event we host outdoors at one of our parks in mid-October," explains Nicole Jenkins, Superintendent of Recreation. "It is a play re-enactment of Washington Irving's 'Legend of Sleepy Hollow' with Ichabod Crane and the headless horseman. We feature a play production inside an old barn with our local theatre group that highlights the story of the headless horseman legend, complete with a hayride into the woods with a trained horseman in costume." It also includes kid friendly hayrides, barrel train rides, carnival style games, a mini corn maze, laser tag and a kids play zone with a straw-bale maze and corn pit. "It all happens after dark to add to the spooky feel, and while it does add lighting challenges to our logistics, it makes the event that much more of a fun, family Halloween tradition...